Free Facebook Comment Picker
Pick a random comment winner from your Facebook posts, for free.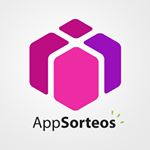 app_sorteos_ok 169k followers
How to pick a random comment from Facebook posts
Create free Contests and Giveways for Facebook with our app. Pick a random comment winner from your Fan Page Posts
1. Connect to Facebook
Login to the Facebook account that is the owner of the Facebook Page which you want to pick a winner. We need the permissions manage page to get comments, we never post anything on your behalf.
2. Select a Facebook Page
We will list all the pages we have permission to read the posts and comments
3. Select a Post
Select the post where the comments are, we will read all of them!
4. Pick a comment winner
Follow the steps, enter the options (like filters) and run!
5. Follow us on Instagram
If you like this free app to pick a random comment from Facebook, follow us on Instagram, we are app_sorteos_ok