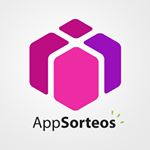 app_sorteos_ok 329k followers
How this "Virtual Dice roller" works
Roll the dice online with this great tool! It is very easy and totally free. If you want to play a game with dices and you realize that you have lost them, or if you want choose something at random, roll the dice and they will make the decision! You can select the number of dice to use and design your own dice, with the number of faces you want!
What can I do with this roll dice online
This roll dice simulator is for whatever you want, for board games like monopoly, the game of life,snakes and ladder game and all those games where dices are used. You can also play generala game, the ten thousand, or any game you can think of. And you can also use them to choose at random in any activity.
How to roll the dice online?
Get the best of our app to roll dices online. Follow these steps to configure it as you like.
You must generate the dice, choose how many faces you want your dice to be. They can be from 2 to 20 faces (these will be called d20 to the one with twenty faces, d3 to the one with three faces and so on)
You select the number of dices to use, you can use up to 20 dices in each roll!
You roll the dice totally free by pressing the button that says "roll", you can also use the space bar.
Once you have rolled the dices, the result will appear immediately
About Rafflys by App Sorteos
App-Sorteos.com it's an online and free tool to create Instagram Giveaways, Sweepstakes, Contests and Promotions, allowing you to pick a random comment from your Instagram photo URL.
Just enter your Instagram Photo URL, and we will find all the comments for you. After that, you need to select the number of winners, and press the START button.
We DO NOT need access to your account credentials, just use our Instagram Giveaways Free App with the post URL.
Now, you can create free Youtube Giveaways, Sweepstakes, Contests and Promotions with your videos, by choosing a random comment.
We CANNOT read comments from PRIVATE POST, yet.